Sales Policy
We accept cash, check, bank wire, Visa, Mastercard and Paypal. Bank wires, personal checks, and money orders are preferred on large orders.
Satisfaction & Authenticity 100% Guaranteed.
We have been buying, selling, and trading meteorites since 1990 and strive to offer only the best quality specimens available. If not completely satisfied, just return the meteorite in good condition within 14 days of delivery for a full refund.
All meteorite and tektites are subject to prior sale. We reserve the right to change prices for products at any time, especially to correct pricing errors.
Please complete the order form to verify availability before sending payment. A reply will be sent in 36 hours.
We combine orders to reduce your shipping cost.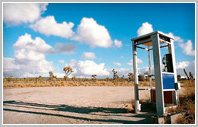 Contact us by mail:
Southwest Meteorite Laboratory
P.O. Box 95
Payson, AZ 85547
Customer Service:
928.474.9515