Keep Informed by Email!
Sign up here to receive occasional email news, announcements, and web site updates from Southwest Meteorite Laboratory.
We fully respect your privacy. You will only receive occasional, relevant email from us. We will not share your information with any other parties. You may choose to stop receiving emails by clicking the "unsubscribe" link at the bottom of each email or by contacting us.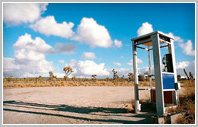 Contact us by mail:
Southwest Meteorite Laboratory
P.O. Box 95
Payson, AZ 85547